Coco Hill Forest is a 53-acre regenerative agroforestry project started in 2014 by Mahmood Patel, hotelier and filmmaker, originally looking to grow food locally and sustainably to substitute imported food in his hotel's cafe at Ocean Spray Apartments. Given the growing interest of visitors who came to see the farm in the first few years, Mahmood started creating hiking trails and offering guided tours of the forest. 
The project now features 3.5km of hiking trails overlooking the east coast of Barbados and weaving through the regenerative agroforestry project and a lush primary rainforest. On the west hill, we are using regenerative agroforestry methods and terracing to repair the ecosystem and prevent soil erosion, which were both affected by sugarcane monoculture in the area. On the east hill, we are looking to preserve the rare and unique biodiversity of one of the last pieces of primary forest standing on the island, as over 90% of it has been cut down already.
As an important part of our mission is to repair the land and our relationships to it, we strive to bring more and more people in the forest in a meaningful way. That is why we offer hiking, tours, and events at Coco Hill. Be sure to visit us to discover a side of Barbados that is still little heard of.
You can also visit our coconut nursery, one of the first on the island, created thanks to our participation in the Alliance for Actions – Coconuts 2 Project. Coordinated by the International Trade Center, this project looks at creating sustainable linkages between farmers, agroprocessors and consumers in the coconut industry in Barbados. Our coconut nursery will ensure propagation of coconut trees on the island, as well as research and monitoring on genetics, pests and diseases in the coconut sector.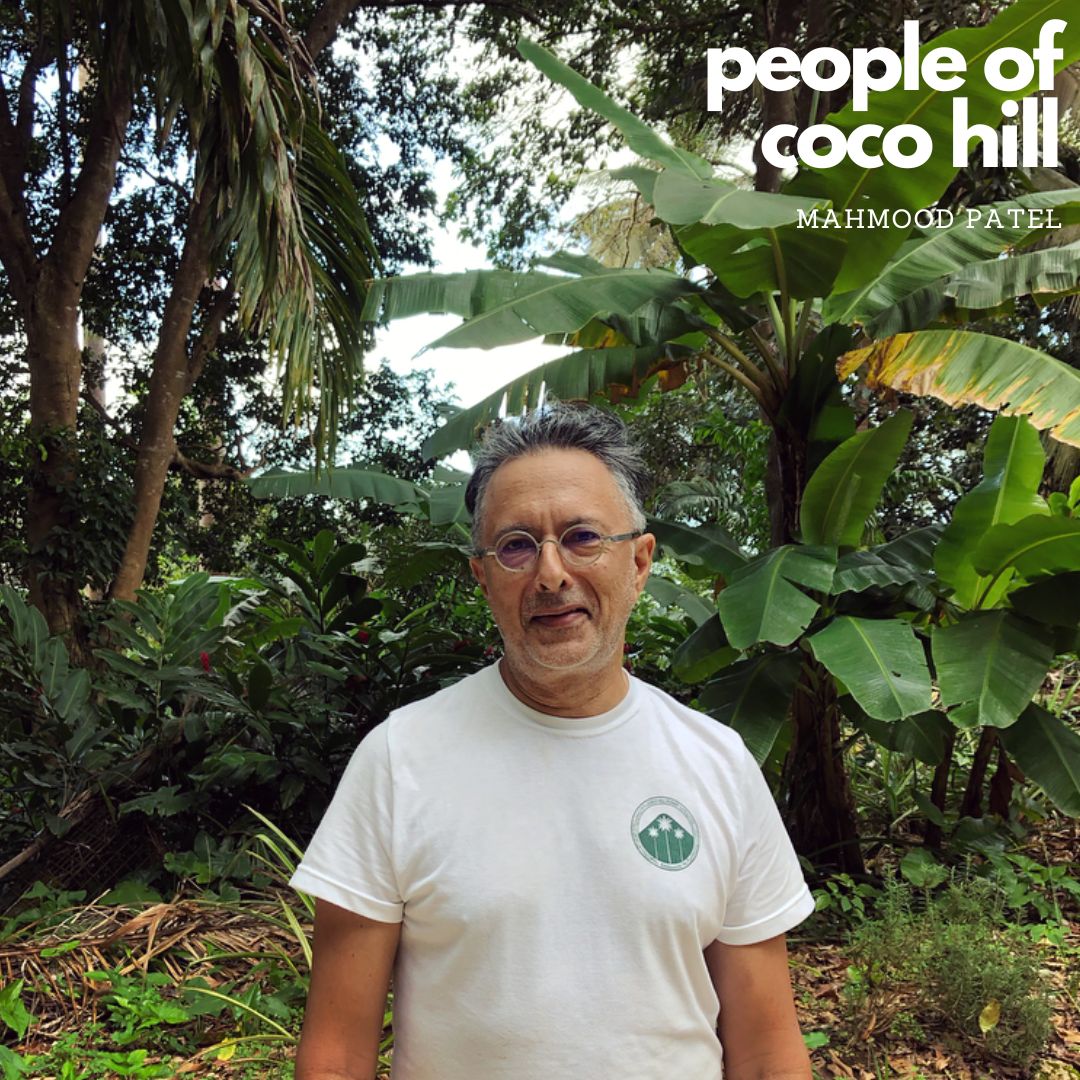 Mahmood Patel
Owner and Guardian
Aside from bringing Coco Hill to life in the last decade, Mahmood is also an hotelier (Ocean Spray Apartment), chairman of the Intimate Hotels of Barbados, Chair of the Barbados National Strategic Plan for the Coconut Sector, BTMI Board member and an artist. His hope for more regenerative agriculture and regenerative tourism for Barbados have been the driving force of this project.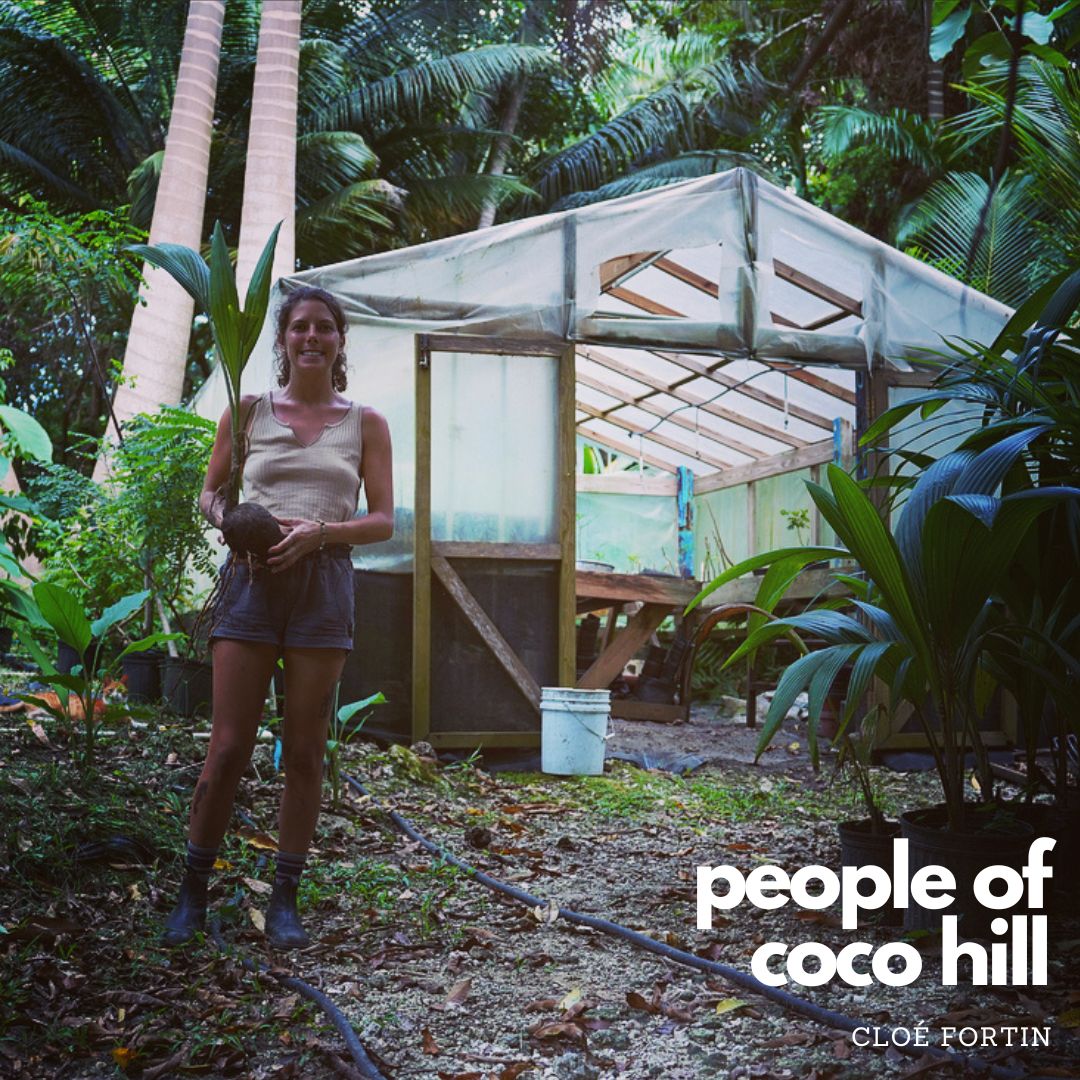 Cloé Fortin
Project Officer
Cloé is a geographer and filmmaker from Québec, Canada. Since 2020, she has been leading a research and documentary film project on the food system of Barbados. As part of her methods, she volunteered at Coco Hill from 2021 to 2022 to study the challenges of regenerative agroforestry and its potential to enhance food sovereignty and repair human-nature relationships on the island.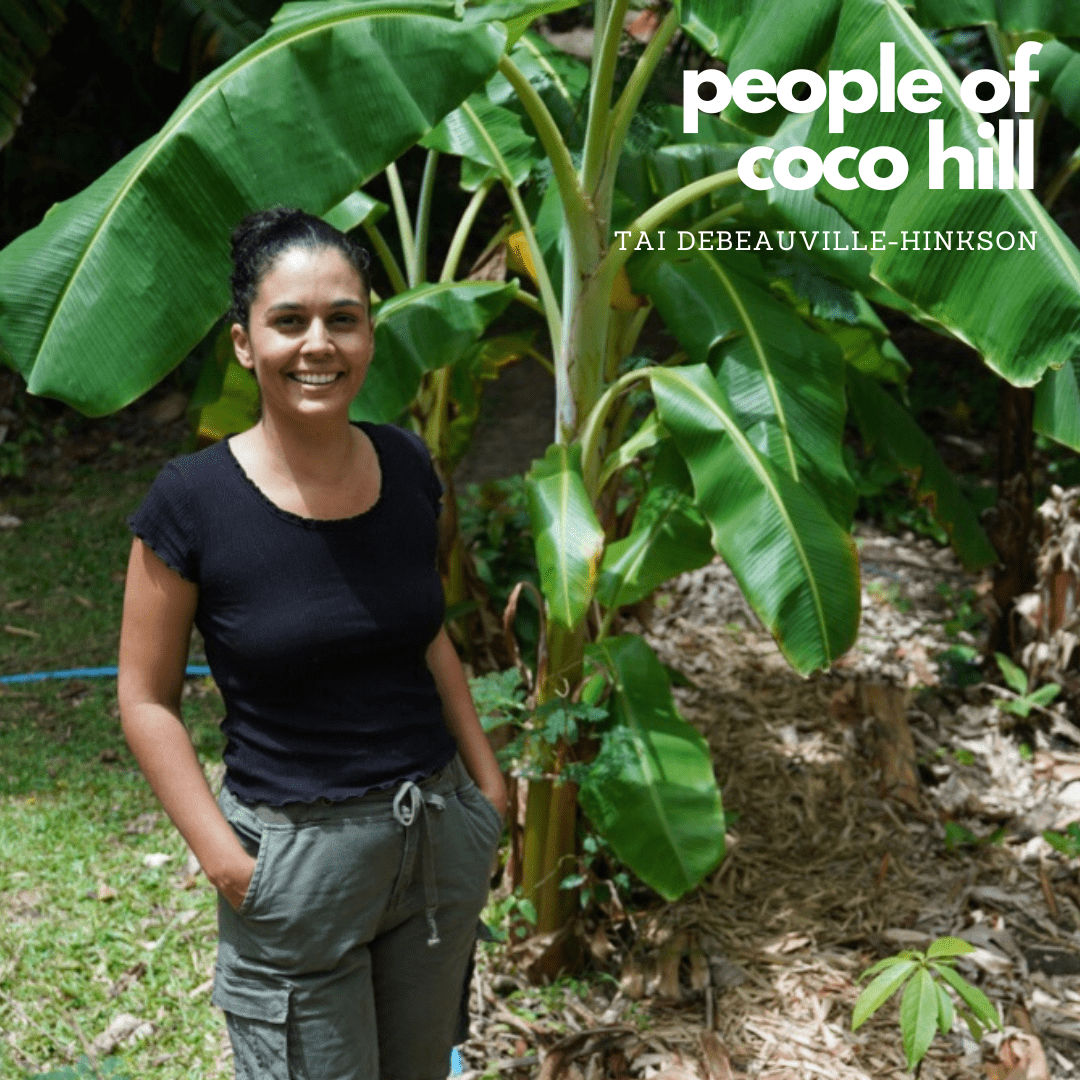 Tai Debeauville Hinkson
Host
Born and raised in Barbados, Tai's interest in regenerative agriculture and agrotourism grew since the pandemic. After taking the syntropic agriculture course at Walkers Reserve in 2022, she started implementing it at Coco Hill and will love to tell you about it on your next visit. 
Richmond Road, St. Joseph, Barbados
info.cocohillforest@gmail.com